Let's Fight Pet Diabetes Together Today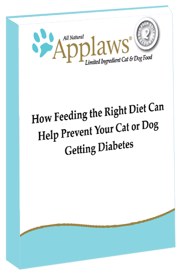 Diabetes can be a severe illness that results in a sick, stressed cat or dog
which can result in reduced quality of life and can be extremely expensive
to treat. This eBook contains research on the following:
What is diabetes and what causes it within cats and dogs?
What not to feed your pets
What to feed your pets to both prevent and help treat diabetes
Vetrinary guidance and ways to avoid your pets getting diabetes
Diabetes can result in the early death of a much loved pet. Download this eBook today and learn helpful ways to prevent this disease from affecting your loved one.