Fruitables BioActive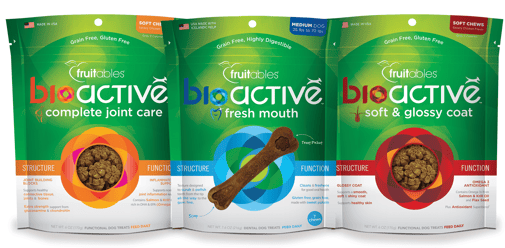 Biologically Active Nutrition for Dogs
Fruitables BioActive is an advanced dual-pronged approach that addresses both functional and structural needs using natural bioactive compounds from the sea and beyond.
Download this sheet to find out:
What makes Fresh Mouth different from other dental chews?

How does Complete Joint Care actually reduce inflammation in joints?

What bioactive ingredients are in Soft & Glossy Coat to improve dog's fur?